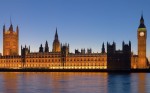 This is the second in my wee sequence on the leadership contest currently underway in GPEW. The Scottish party has it easy, relatively – our two main elections are the locals and Holyrood, both of which are fought under a form of PR.
For GPEW Westminster is probably both the most important election, at least in terms of national profile, and also the hardest to crack. Hence my second question, below, again put to all eight candidates, and again, thanks to all for their answers.
Q. How many Westminster seats would you hope the party could target by 2015?
Leader candidates
Romayne Phoenix: As we are now, we must fight to keep Brighton Pavilion, and target Norwich South to build on the increasing support in that constituency. Then we need to look at London and Cambridge and decide whether to target seats in each of these areas with a history of support / positive voter figures. We will be in a very different situation from 2010 if voters accept Labour as the party to oppose the coalition government's policies – a recent survey showed that people could not really believe that the Labour Party could have policies that would be actively against the interests of the majority.
However, 85% of the government's planned cuts are yet to be felt and now the promise is for continued austerity until at least 2020. If we work effectively to build the alternative message – through campaigning in addition to our TTW elections work – then we could attract enough support to target and expect success. If we build enough support then we could target a few more seats – well chosen and with effective election teams to drive the campaigns through – and then we could be heading for serious political attention and a further increase in party membership and support.
Peter Cranie: We must hold Brighton Pavilion and we can win Norwich South. These are Target to Win (TTW) 2015. There must also be up to a dozen seats that must be TTW 2020. The first major step in these seats is to be targeting a second place finish or a credible 10 to 20% of the vote share. They are likely to be Labour or Lib Dem held seats, and if we have either a Labour or Lab/Lib coalition after the 2015 election, delivering more of the same austerity medicine (as we know they will), we will have a major opportunity to advance politically.
I can give you one example from local knowledge. In the local elections in Liverpool this year we had higher than usual turnout due to the coincidental Mayoral content, but still only about half what we would expect in a General Election. Labour "won" Liverpool Riverside constituency with 64% of the vote and the Green Party was "second" with 18%. We finished first in one ward (54%), but had second place finishes in 5 of the other wards that are included in the constituency. I've since contested the by-election in one of these wards where we were second, in a particularly strong Labour area, and we've nudged the vote up from 6% to 9% (which is the level of vote we need to win a Euro seat in the NW).
What is crucial is that there are one or two of these seats in each of the Euro regions that we can win in 2014. The election of an MEP is crucial in raising our electoral credibility, but this will have to go hand in hand with an increase in the number of local councillors between 2014 and 2019. It will then be about applying the lessons learned from our successful Parliamentary TTW work in Brighton Pavilion and incredibly hard work in the constituency sustained throughout six years.
Natalie Bennett: We need to hold Brighton Pavilion but Brighton will have be far more self-sufficient this time round if we're to spread the benefit of winning that Parliamentary seat. I think it is vital that we identify the "next generation" of Parliamentary seats and are fighting to put them in a credible position by the 2020 election. The Green Party's ambitions have to go beyond having one MP.
However, we're starting this process late. If we were going to win, say, three seats in 2015 we would be able to name, today, the constituencies and the candidates and point to election results that would persuade the electorate in the constituency that a Green vote is a winning vote. It's a tough thing to say but I don't think we can do that right now. To say anything else would be a triumph of optimism over analysis.
This means that we urgently need to raise our game. Over the next two years we to develop ten serious next-generation seats across England and Wales where we are fighting for a second or third place to set us up for 2020. During the heat of 2015 the pressure will be on us to focus all our resources on Brighton Pavilion if we haven't put in place realistic structures to ensure we spread our message across the country. With four regions with new MEPs who didn't have them before this is very doable, but it simply won't happen unless we make a conscious effort not to fall back into a safe, overly conservative electoral strategy.
Pippa Bartolotti: This all depends on the strength of the local parties and their commitment to put vast amounts of energy into support for the candidate. There is no way but the hard way, and right now I would not like to put a number on it as I know much will change in the next 3 years.
Deputy leader candidates
Alex Phillips: The 2014 Euro elections will provide an opportunity to see which constituencies are providing the bulk of Green support. Using this data, the party should find the top 20 constituencies to target come 2020. Five years of sustained resource targetting and Green councillor growth in these constituencies can make them winnable under first past the post come 2020. Remember, you may only need 31% of the vote to win under first past the post. You don't need to win over everyone, just enough of them to get you over the line. For 2015, retaining Brighton Pavilion and winning in Norwich South have to be our top two priorities.
Richard Mallender: 2015 is not far away! I think we should set one target seat per region.
Will Duckworth: Hope ? 20. Expect ? 3. This is very expensive and we need to think carefully about standing lots of Parliamentary candidates and get the best possible value for money. We need to stand candidates in the proportion of seats needed for BBC coverage but we need to fight target wards with one eye on holding on to our deposits whenever possible. With the likely increase in the cost of the deposit for Parliamentary elections we need to use our resources wisely.
Now is the time to support and strengthen local and regional parties in order to build for the European elections in 2015 and beyond.
Labour will have the wind in their sails at the next election and we will have to work very hard to keep Brighton Pavilion. The second strongest constituency is Norwich South where Adrian Ramsay doubled his vote in 2010 to 15%, and would need to double this again to win that seat. The third target seat was in Lewisham with Darren Johnson coming fourth with 6.7% of the vote( which was a 3.4% drop on the previous election).
Caroline Allen: 2010 was tough for many local parties and we didn't make the progress we hoped for, in many places we went significantly backwards. It's clear we have a lot to do and I'm not going to make ambitious predictions to try and impress people. I do think there are good reasons to be hopeful though, at this stage I see many places with a lot of potential, even if their 2010 results don't make them look like real targets. The progress in the West Midlands over a short period shows that regions and parties that are organised can make great progress. How we organise and share good practice over the current year is going to be crucial to the Euro results and into 2015, so I'm not going to look into my crystal ball, but rather look to get elected as Deputy Leader and graft to make things happen.
---
I was very drawn to the answers from Peter and Natalie, both of whom have a consistently excellent grasp of the electoral and organisational context the party is operating in, and both tied the election of additional MPs in 2015 to success in the previous year's Euro-elections, which strikes me as essential. Romayne's question about Labour's position in 2015 will be important in campaign terms when the election is nearer, but right now we need to tackle the issues that are under our control, which is why I found Peter and Natalie's answers more impressive here. He sees more of the optimistic side while her position is more cautious, but they're not inconsistent. I'm starting to wish they'd stood on a job-share platform or on a leader-deputy ticket, although Caroline and Alex also gave strong answers from a strategic perspective. Both with this question and the last one I've not seen much that makes me think my pen will hover over either Richard or Pippa, though.
More soon, Green election anorak fans (including Dan, who did an interesting piece on the party's gender balance rules).