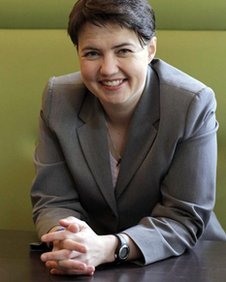 How much does job security mean to you? As low as £2k in employment shares if George Osborne gets his way. The big news from the Chancellor's Conference speech in Birmingham was that, in exchange for giving up your employment rights, you can be entitled to a stake in the company that you work for.
The deal is a prime example of the incongruity of Lib Dems and Tories in a coalition. Right wing Tories take a Romney-esque view that business can get ahead better if it can fire at will while Lib Dems are of the view that employees owning part of the company they work for will ensure higher job satisfaction and better output. George 'Frankenstein' Osborne has tried to merge the two policies together and ended up with something that, not quite a monster, but is certainly less than the sum of its parts. If employment legislation is bad (it isn't), then get rid of it and if owning part of the company you work for is good (it is), then go for it. Don't try to engineer a grubby quid-pro-quo compromise that will just be a stick for employers to beat their staff with.
'Make me profits or I'll fire you' may be a regular refrain across the UK if this comes through and it's a sentiment that was echoed by Ruth Davidson's speech which, again, had worryingly Romney-esque strains.
'Only 12% of Scots contribute to the country's wealth' the Tory leader railed, leaving journalists and bloggers to scamper off and check the rather dody-sounding statistic. Accurate or not, the soundbite rather cold-heartedly writes off the 88% of teachers, dentists, lollipop persons et al as benefit claimant ne'er do wells. At least Mitt had the goodness to limit his gaffe to insulting 47% of the population.
If I work for a bank that's part-owned by the state but makes good profits, am I an asset to the country or a quasi civil servant liability Ruth? Actually, don't bother, I'm not interested.
We're all in this together the Conservatives claimed and yet – If someone's not up to scratch, sack them; if someone comes into your house, shoot them; if someone promises you unlikely, untold fortunes over the next decade, give them a rail contract. No wonder Ed Miliband has taken the One Nation crown, the Tories have laid it out on a plate for him.
The Conservatives are not making unreasonable points, but they are couching them in far too unseemly tones. Having employment rights and a decent pension shouldn't be unattainable, neither should having a public sector job and feeling good about yourself.
David Cameron's on a downward spiral but I do think Ruth Davidson will improve as a leader over time. I'd like to see her move closer to the compassionate conservative, vote blue go green and hug a hoodie Tory mantras from a few years ago, even if now know there was more hoodwink than hoodie at play there. Her speech at conference was too stark, too black and white for any latent Tory tastes that I may have.
I wonder what Murdo Fraser makes of it all. Although maybe making it easier to fire a certain person might be to his (and his party's) good fortune as the Tories fight for relevance in Scottish politics.